When it comes to managing your commercial property, adding EV charging stations may not seem like a priority, but when it comes to long-term investments, EV charging stations will only increase the property value of your assets.
The Future of Electric Vehicles
Although it may not seem like there are many electric vehicles on the road in the U.S. today—a total of around 1.75 million EVs were sold in the U.S. between 2010 and December 2020—that number is estimated to skyrocket in the near future. The Brattle Group, a Boston-based economic consulting firm, estimates that between 10 million and 35 million electric vehicles will be on the road by 2030. Energy Star estimates 19 million plug-in EVs in the same time period. Although estimates vary significantly, what they all agree upon is that EV sales will skyrocket over the next decade.
One new aspect to the discussion around the growth of electric vehicles that previous estimates may not take into account is that California Governor Gavin Newsom signed an executive order in September 2020 banning the sale of new gas-reliant vehicles in the state as of 2035. Such vehicles that were purchased prior to 2035 can continue to be owned and operated and used vehicles will not be removed from the market, but banning new combustion vehicles from the market in one of the U.S.' largest states will have a profound impact on the country, especially in states bordering California.
Similarly, the increase in public EV charging on commercial properties has skyrocketed. The U.S. Office of Energy Efficiency and Renewable Energy released a report in February 2021 that stated that the number of EV charging outlets installed nationwide rose from just 245 in 2009 to 20,000 in 2019, with a majority of those being Level 2 charging stations.
The Benefits of EV Charging for Commercial Properties
With the expected increase in EVs on the road over the next decade, public EV chargers will become more important, necessitating the addition of EV charging stations on commercial properties. Real estate advising company RCLCO stated in their report that "early adopters [of EV charging stations] benefit from enhanced positioning opportunities and new revenue streams… In some markets, the EV wave has already hit and properties that do not offer charging stations risk losing tenants, prestige and positioning."
In the short term, installing EV charging stations on commercial properties has already increased property value for investors by providing additional revenue streams and attracting high-earning tenants, clients, and visitors. Additionally, potential EV charging station investors are given incentive and tax rebate opportunities, but incentives don't last indefinitely.
Incentive programs in the United States and Canada are designed to bolster the market and encourage growth during the early stages of EV adoption. As such, they decrease over time as EV charging stations become more widely available.
Installing EV charging stations on commercial properties in the next few years have immediate benefits:
Early adopters attract high-earning tenants, clients and visitors
They add a valuable revenue stream or amenity to their property
They offer incentive programs that help curb the cost of installation and purchase of EV charging stations
They attract and retain high-income renters, employees, and clientele
They increase property value
They maximize utility usage
They support green initiatives
They can help gain points towards LEED certification
While single-family homes are the main location where most EV owners charge their vehicles, as more people purchase EVs, the demand for charging stations away from home will continue to grow. Adding charging locations to workplaces and public spaces will help provide flexibility and alleviate EV range concerns.
How an EV Charging Station Will Increase the Value of Your Commercial Property
As EV charging on commercial properties becomes more important in the U.S. and Canada, we will see they aren't only good short-term investments, but will increase property value over time.
As incentives cease while the popularity of EVs increases, those who install EV charging stations on their commercial property early won't only enjoy the lower costs to install due to incentives and rebates, but their properties will be more enticing to investors later when the incentives no longer exist.
For commercial property investors, having the groundwork already laid out for EV charging will be an advantage compared to installing a charging station system when incentives aren't available to offset the cost. Even if they decide to expand their systems and/or install a different EV charging brand, having the necessary wiring and electric infrastructure available will dramatically reduce costs.
EvoCharge Charging Systems
EvoCharge offers networked and non-networked EV charging station options as well as pedestal and cable management accessories to commercial properties. Our EVSEs are compatible with all EV and PHEVs sold throughout the United States and Canada. The three base models offer the perfect solution for every type of connection and application for commercial properties looking to install EV charging stations to their location.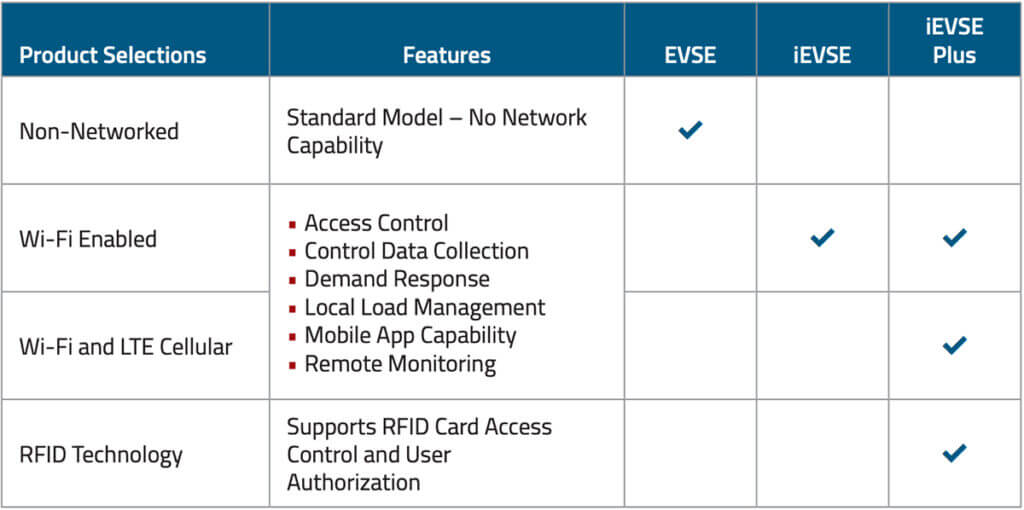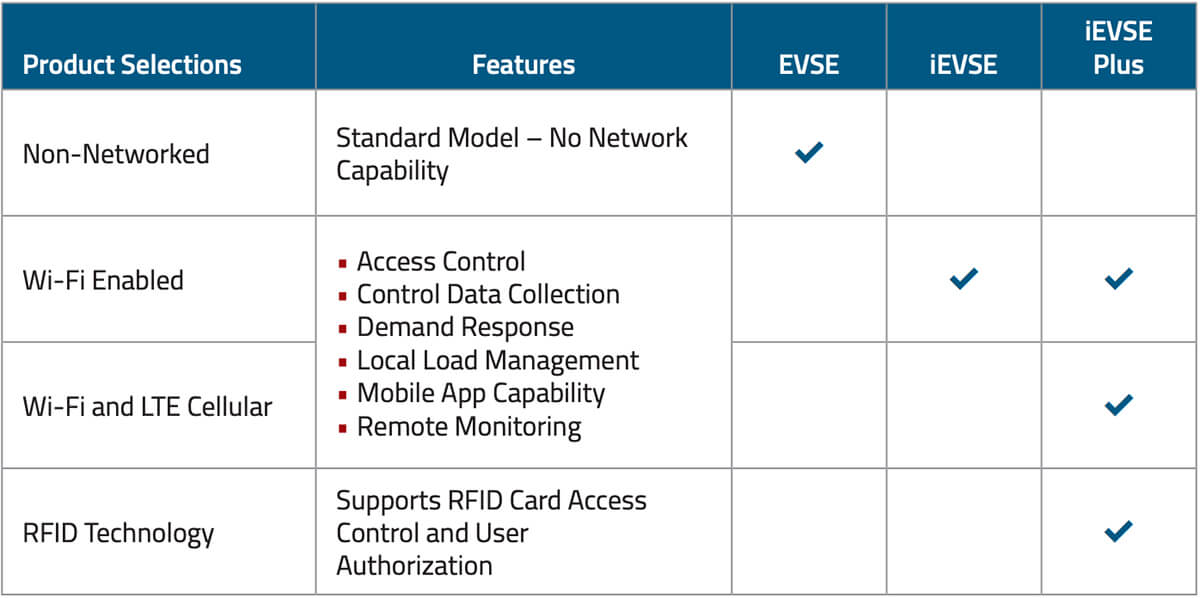 If you're looking to add an EV charging station system to your commercial property, EvoCharge representatives are ready to help you find the right solution for your needs—current and future.
Sources