Which EV Home Charger is Right for Me?
Driving an EV is only practical if you have convenient charging options to pick from, and what's more convenient than charging your EV at home? Our Level 2 electric car home charging station options are simple to install, secure and a cost-effective option for keeping your EV or PHEV powered. EvoCharge 32 amp and 40 amp chargers are both popular for single-family home use, however many EVs and nearly all PHEVs cannot accept input greater than what a 32 amp charger allows. With EvoCharge, enjoy fast, convenient charging from the comfort of your home.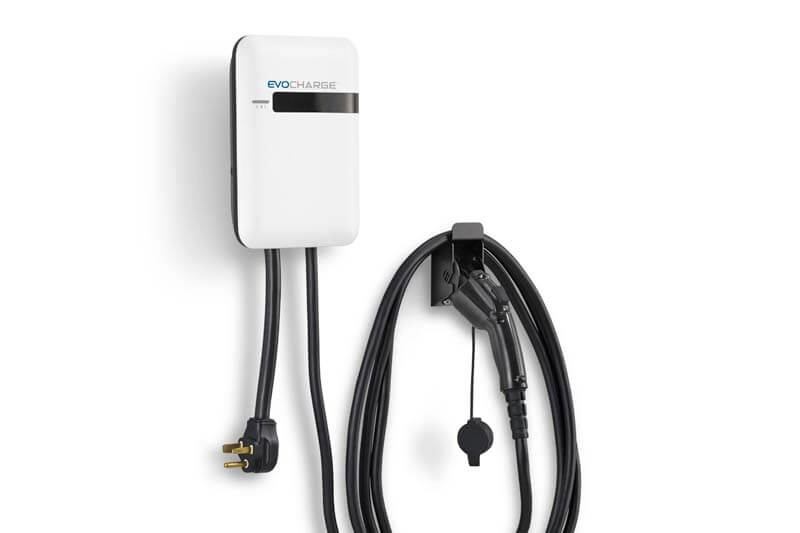 EVSE
The standard EvoCharge EVSE home charging station for EVs comes non-networked, so you can simply plug in and charge.
Simple plug and charge
Modern and compact design with robust construction
Universal connector for all plug-in vehicles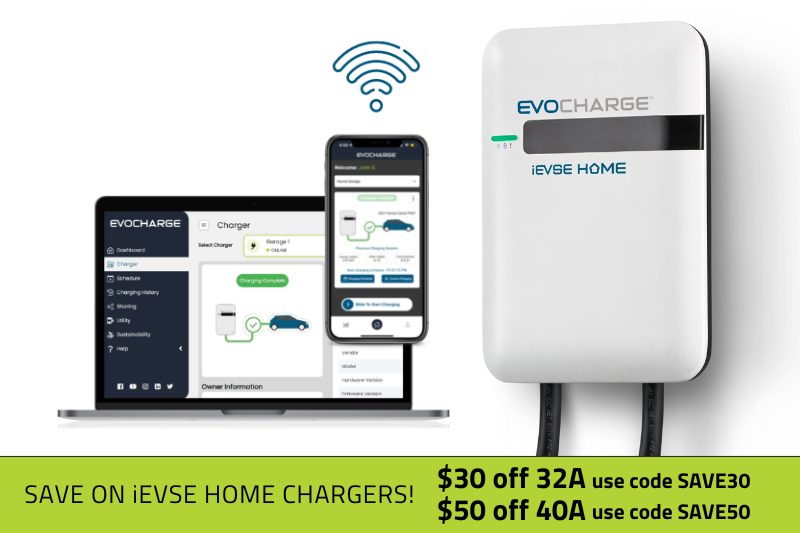 iEVSE Home
Upgrade to faster EV charging at home with the added convenience of a WiFi charger with the EvoCharge mobile app and web portal.
Simple smart Wi-Fi enabled EV charger
Easy access to manage your charging & data
Modern and compact with robust construction
Take Your Home's EV Charging Station to the Next Level With These Add-On Solutions.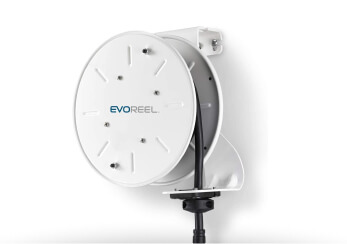 EvoReel
The ultimate in cable management, EvoReel can be installed overhead on the ceiling or wall, keeping your cord off the ground and out of your way. The EvoReel automatically rewinds when not in use, improving convenience, safety, cleanliness and efficiency within your space.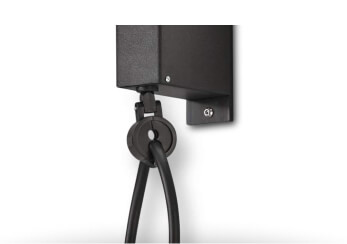 Retractor
The EvoCharge Cable Retractor can be easily installed on the wall to keep cords out of the way. By suspending your cable from the wall, it can always be at arm's reach and off the floor. Compatible with any Level 1 or Level 2 home electric car charging station cable.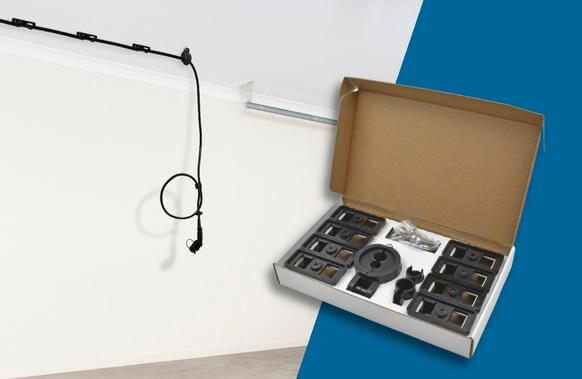 Upgrade Your Cable Management
Simplify your home charging with the EvoCharge cable management kit. Easily mount your charging cable from overhead or across the wall to be closer to your car's charging port. Designed to work all EvoCharge charging stations and most other Level 2 chargers.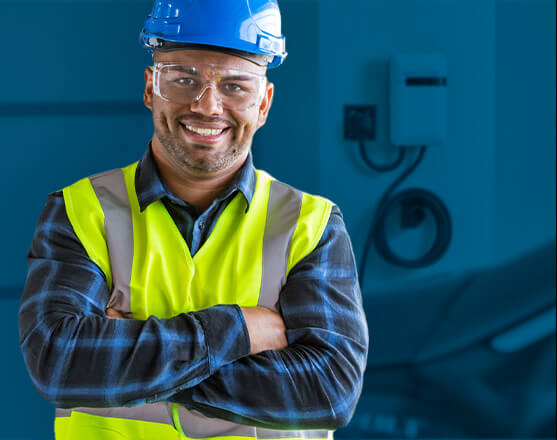 Need an Installer for Your Home EV Charging Station?
EvoCharge Certified Installers are electrical contractors who have taken the time to learn about our portfolio of charging stations and cable management. See who's available in your state.
Online Retail Partners
Looking to purchase EvoCharge products? You can shop directly with us or visit one of our online retail partners to purchase.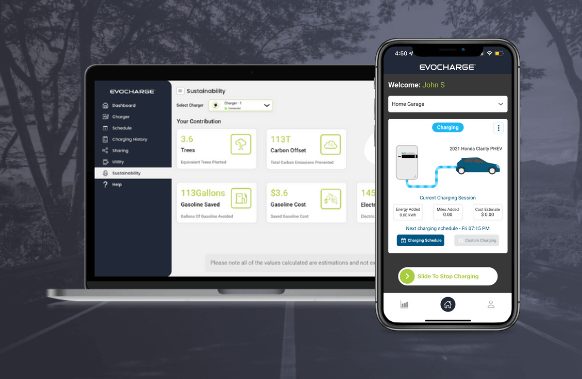 EvoCharge App
Download the free EvoCharge app for the iEVSE Home and simplify your charging experience. Easily connect to Wi-Fi, schedule charging, track usage, manage stations and more. Available for iPhone, Android and desktop web portal.
Benefits of a Home EV Charger
Introducing the next evolution of electric car home charging stations. EvoCharge's EVSE and iEVSE Home Level 2 chargers are 8x faster than standard Level 1 units, allow you to choose cable length options and come either non-networked or Wi-Fi enabled with Open Charge Point Protocol (OCPP) so you're in control of your system. And with the option to add EvoReel cable management for a solution that fits your individual needs.
Up to 8x faster charging vs. standard Level 1
Compatible with all electric vehicles and plug-in hybrids (PHEV)
Smart Wi-Fi charging with the EvoCharge mobile app
Indoor and outdoor installation with NEMA 4 rating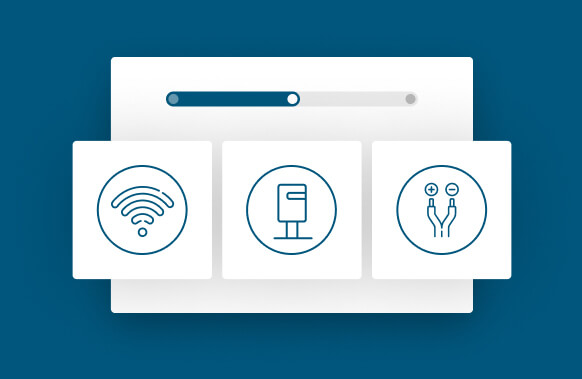 Find the Best Match
Whether you're just getting started or are looking to upgrade your current EVSE, check out our easy-to-use Charging Station Builder and Vehicle Specs tools to help you find the best electric car home charging station for your needs.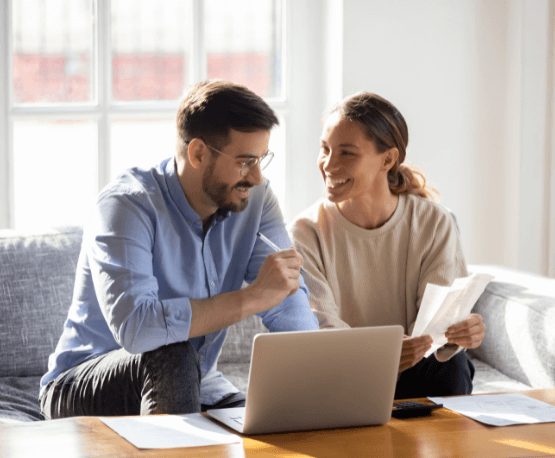 Tax Incentives
Did you know that there are a number of utilities, local and federal tax incentives available in both the United States and Canada for those looking to upgrade their home EV chargers? To learn more and see if there are incentives available in your area, check out our tax incentives and rebate page.