EvoCharge EVSE Level 2 EV Charging Station for Homes
$568.00 – $599.00
-
EvoCharge's standard EVSE Level 2 charger is a simple plug-and-charge solution for the basic needs of charging your vehicle at home quickly and safely.
Level 2 EVSE Home Charger Features
Slim, compact & modern design
Select either 18 or 25 ft length charging cable
Charges up to 8x faster than the standard car charger
Universal J1772 charger works with all plug-in EVs including Tesla with an adapter
Easy installation mounting bracket
Safety certified as UL/cUL listed
Electrical 240V required and NEMA 6-50 Plug for power supply connection
Rated for indoor and outdoor use
Configurable Options
View more product information and technical documents.
---
Take your charging station to the next level with these add-on solutions.
Get More Resources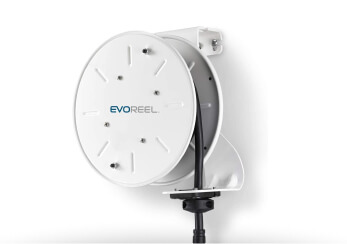 EvoReel
The ultimate in cable management, EvoReel can be installed overhead on the ceiling or wall, keeping your cord off the ground and out of your way. The EvoReel automatically rewinds when not in use, improving convenience, safety, cleanliness and efficiency within your space.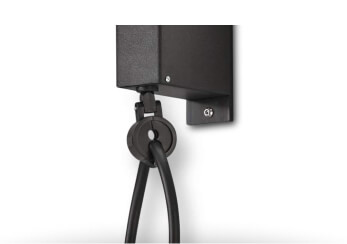 Retractor
The EvoCharge Cable Retractor can be easily installed on the wall to keep cords out of the way. By suspending your cable from the wall, it can always be at arm's reach and off the floor. Compatible with any Level 1 or Level 2 home electric car charging station cable.
Level 2 EVSE Charger Features & Highlights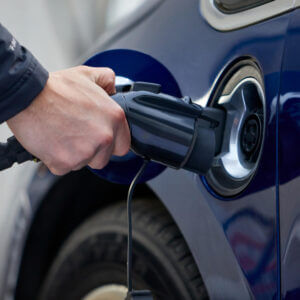 Universal Charging
Charge any EV or PHEV vehicle you want with EvoCharge charging solutions. EvoCharge utilizes the SAE J1772 plug connector — the North American standard for electric vehicle charging. Drive a Tesla? Although Tesla uses a proprietary plug connector, a Tesla-provided adaptor makes connecting to the J1772 plug simple.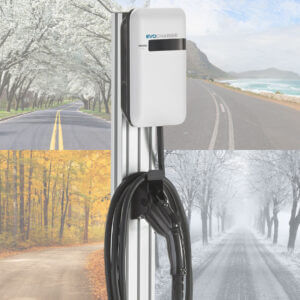 Certifications
The EVSE Level 2 charging station is certified for safety and reliability: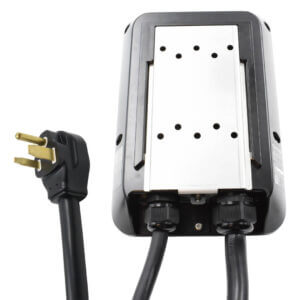 Installation
With EvoCharge's EVSE Level 2 charging station, getting set up is as easy as plugging the unit into a 240v outlet and you're ready to charge. If you don't have a 240v outlet or would like to hardwire your unit to your circuit breaker, we recommend hiring a certified electrician.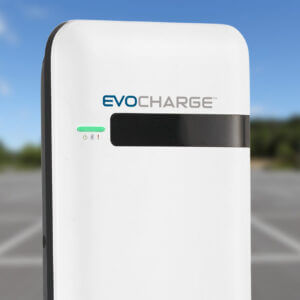 Charger Status
A simple charger status light allows you to see when your Level 2 EVSE is charging your vehicle.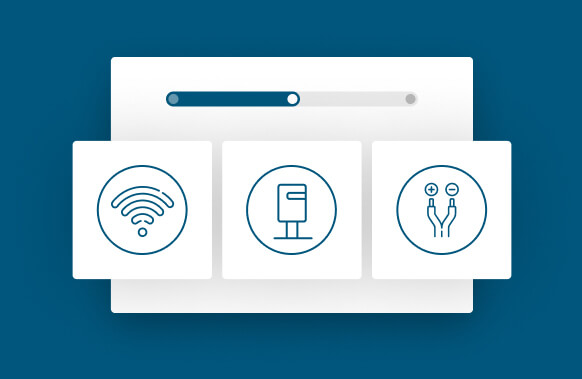 Find the Best Match
Whether you're just getting started or are looking to replace your current charger with a Level 2 EVSE charging station for home use, check out our easy-to-use Charging Station Builder tool to help you find the best charging solution for your needs.
Additional Information
Compatible with All EVs and PHEVs
Our Level 2 EVSE home charger is fully compatible with nearly all Electric Vehicles (EV) and Plug-In Hybrid Electric Vehicles (PHEV) sold throughout the United States and Canada. Tesla vehicles do not use the standard SAE J1772 plug, but an adaptor is typically included with the vehicle or available for purchase online.
Get Tax Incentives
To learn if your Level 2 EV charging station products and installation are eligible for federal, state and utility incentives and rebates, visit our incentives page to learn more about EVSE tax credits!