EvoCharge iEVSE Home 32 Amp Smart EV Charger
$659.00 – $669.00
-
Take your home charging to the next level with the convenience and control of the EvoCharge App. The EvoCharge iEVSE Home smart electric vehicle (EV) charger allows you to easily setup and manage your charging using your home Wi-Fi network.
Rebate eligible! Check available programs
Product Features
Charge up to 8X faster than a

Level 1

charger
Convenient EvoCharge mobile app & web portal
Smart assistant compatible; Alexa, Google, & Siri
Energy Star Certified
Up to 32 Amps (7.68kw) of power
UL/cUL Listed for safe home charging
Easy indoor or outdoor installation
Configurable Options
What's Included?
Charging station with NEMA 6-50 power cord, charging cable, and J1772 handle
Holster
Universal wall bracket and fasteners
Product Video
Level 2 Smart EV Home Charger Features & Highlights
Specifications
Smart Charging App:
Available on iPhone and Android mobile devices and web portal
Wi-Fi Connection:
2.4Ghz network only
Max Amperage:
32 Amps
Output Rating:
Rating: 7.68kw (For use with 40A Circuit)
Alternate Adjustable
Output Rating:
24A; 5.76kw (For use with 32A Circuit)
16A; 3.84kw (For use with 20A Circuit)
Operating Temp:
-22⁰F to 122⁰F (-30⁰C to 50⁰C)
Connector Type:
SAE J1772
Dimensions:
11"L x 7.5"H x 3.2"W (28cm x 19cm x 8.1cm)
Weight:
iEVSE Home 18ft: 14lbs (6.35kg)
iEVSE Home 25ft: 16lbs (7.26kg)
Cable Length:
18ft or 25ft
Cable Management:
Wall Connector/Cable Holster Included
Compliance:
UL/cUL Listed; UL 2594, UL 355, CSA
Operational Rating:
NEMA 4 Enclosure for Indoor/Outdoor Installation
Voltage:
208-240VAC
Charger Level:
AC Level 2
Power Connection:
NEMA 6-50 Plug (Removable for Hardwire Connection)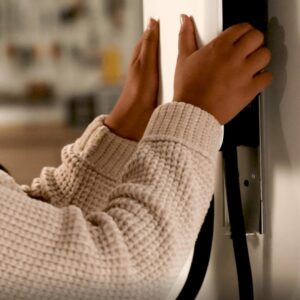 Installation
Installation for the EvoCharge iEVSE Home is easy for both homeowners and electricians. Already have a NEMA 6-50 outlet installed? Then installation is as simple as mounting the bracket, sliding on the unit, and plugging it in.
Electricians can easily install a NEMA 6-50 plug or remove it to hardwire the unit, perfect for outdoor installations. Homeowners can view this simple install video or for complete instructions view our installation guide.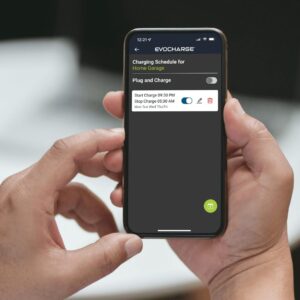 Schedule Your Charging
Save money with the scheduling feature on the EvoCharge app. Identifying off peak electricity rates from your utility allows homeowners to schedule charging times when it's cheaper. (The EvoCharge app does not connect or communicate with your utility company.)
Need to charge right away? Simply enable the "Plug and Charge" feature in the app and use the Start/Stop slider to control charging immediately. ("Plug and Charge" disables your schedules. Turning off "Plug and Charge" will resume your set schedules.)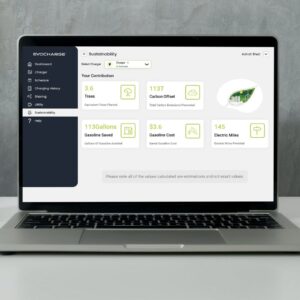 Web Portal
The iEVSE Home smart charging station is now more convenient to manage with the easy-to-use desktop web portal. Get quick online access to a robust dashboard for a high level view of your charging session and usage. Built with the same management features from within the EvoCharge mobile app but with the added ability to download your charging session data via CSV files. The web portal also provides a sustainability page for insights into your EV charging and the impact it has on the environment.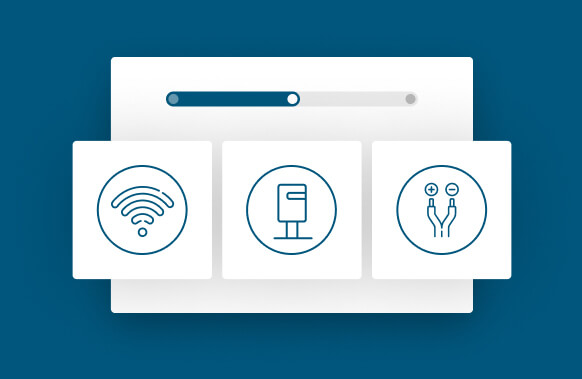 Find the Best Match
Whether you're just getting started or are looking to replace your current charger with a Level 2 EVSE, check out our easy-to-use Charging Station Builder tool to help you find the best charging solution for your needs.
Additional Information
Compatible With All EVs and PHEVs
EvoCharge's EVSE products are all fully compatible with nearly all Electric Vehicles (EV) and Plug-In Hybrid Electric Vehicles (PHEV) sold throughout the United States and Canada. Tesla vehicles do not use the standard SAE J1772 plug, but an adapter is typically included with the vehicle or available to purchase online.
Get Tax Incentives
Your iEVSE Home and other EvoCharge products and installation may be eligible for federal, state and utility incentive rebates. See our incentives page to learn more.
Get Tax Incentives
Your iEVSE Home and other EvoCharge products and installation may be eligible for federal, state and utility incentive rebates. See our incentives page to learn more.
View Tax Incentives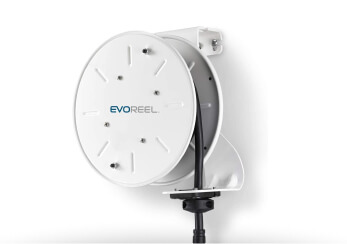 EvoReel
The ultimate in cable management, EvoReel can be installed overhead on the ceiling or wall, keeping your cord off the ground and out of your way. The EvoReel automatically rewinds when not in use, improving convenience, safety, cleanliness and efficiency within your space.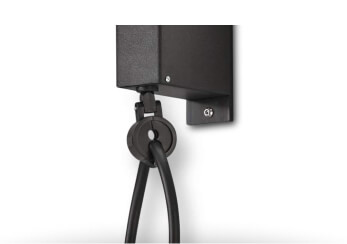 Retractor
The EvoCharge Cable Retractor can be easily installed on the wall to keep cords out of the way. By suspending your cable from the wall, it can always be at arm's reach and off the floor. Compatible with any Level 1 or Level 2 home electric car charging station cable.