Save on EV Charging with Eversource
Up to $1000 off your charger and installation!
+ $100 Off and Free Shipping w/ EvoCharge!

Eversource utility customers can save big by purchasing an EvoCharge charging station. Get a $500 rebate for purchasing one of the eligible EV chargers below. Earn an additional $500 rebate to help with the costs of a home wiring upgrade.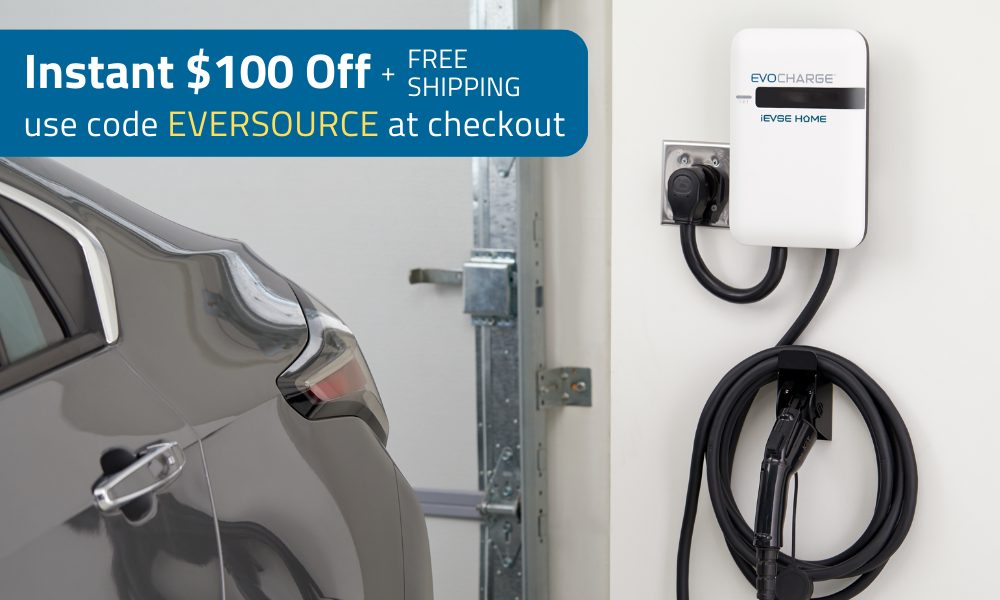 40A iEVSE Home
Future-proof your home charging with 40 amps of power and up to 30 miles of range per hour charged.
$699 Only $99 After Coupon & Rebate!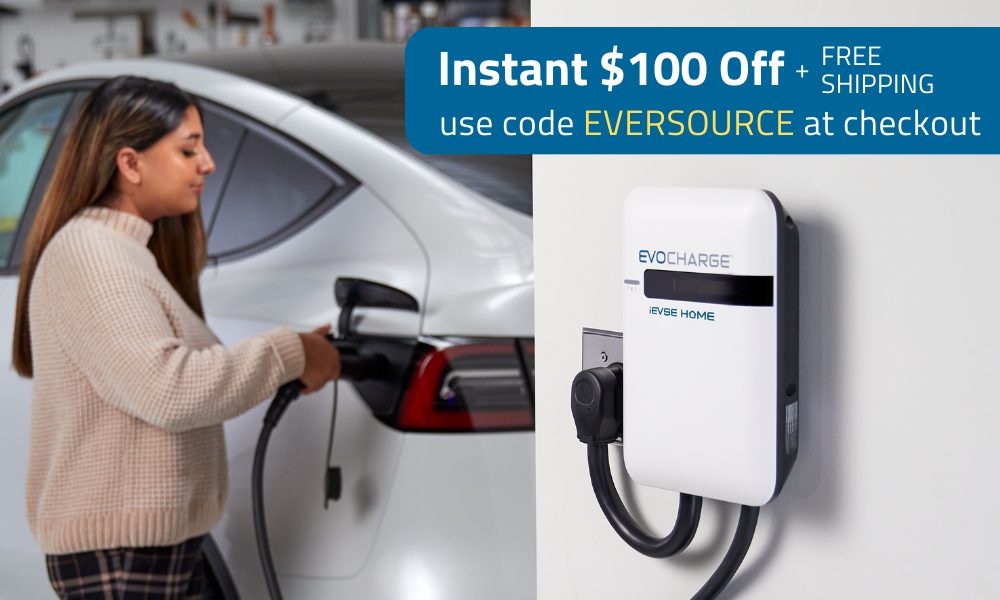 32A iEVSE Home
Take your home charging to the next level with 32 amps of power and up to 25 miles of range per hour charged.
$659 Only $59 After Coupon & Rebate!
Simple Smart Charging App
Get complete control of your home charging, all in the palm of your hand. Improve your charging experience with the EvoCharge mobile phone app for the iEVSE Home charging stations. 
Get Powerful Charging at Home
Charge smarter and faster at home with a WiFi-enabled charging station.
With the EvoCharge iEVSE Home, you get: 
Simple management via mobile app & desktop portal 
OLED display for quick charging status 
UL-listed and Energy Star Certified 
NEMA 4 rated for indoor/outdoor use 
Compatible with all EVs
Schedule charging for cheaper electricity rates
Manage & track charger usage

Estimate charging session costs in app
Access to desktop app for reporting & data export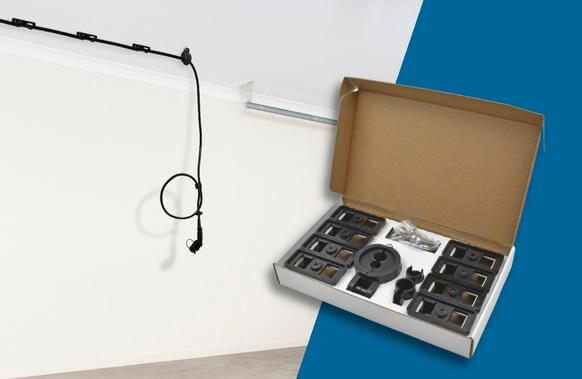 Upgrade Your Cable Management
Simplify your home charging with the EvoCharge cable management kit. Easily mount your charging cable from overhead or across the wall to be closer to your car's charging port. Designed to work all EvoCharge charging stations and most other Level 2 chargers.
View these additional cable management items to enhance your home EV charging station.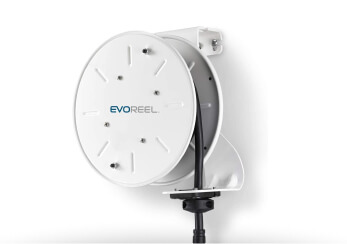 The ultimate in cable management, EvoReel can be installed overhead on the ceiling or wall, keeping your cord off the ground and out of your way. The EvoReel automatically rewinds when not in use, improving convenience, safety, cleanliness and efficiency within your space.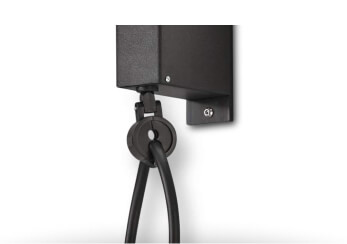 The EvoCharge Cable Retractor can be easily installed on the wall to keep cords out of the way. By suspending your cable from the wall, it can always be at arm's reach and off the floor. Compatible with any Level 1 or Level 2 home electric car charging station cable.
FAQ's
Charging at Home with EvoCharge
Before installing, locate a NEMA 6-50, 240V outlet. If you do not have an outlet or want to install in a specific location where one is not available, we recommend hiring a certified electrician to install the outlet and your charger. Watch our install tutorial.
EvoCharge smart home charging stations are designed for simple connection to your home's WiFi network. iEVSE Home stations require 2.4Ghz connection. For help setting up your iEVSE Home charging station, view the Quick Start Guide or our Connection Help Guide.
The standard limited warranty for an EvoCharge Charging Station is 3 years and EvoReel is 2 years. EvoCharge warrants products against defects in material and workmanship under normal use and service conditions, including software and firmware. For more information, including terms and conditions, see the full warranty information.